Want to improve student mobility and win an Interrail Pass?
Want to improve student mobility and win an Interrail Pass?
Did you enjoy your international exchange and want to help improve the experience for future students? Help us by filling the short survey below and be in with a chance of winning one of three Interrail Passes for your future travels!
Travelling is an important part of student mobility and that's why ESN has joined forces with Eurail. We'd like to know about your past experience as an exchange student and get a better understanding of the mobility needs of students during their exchange programs. It will help us make mobility better for future generations of international students.
To take part in the survey, please click on the link below. It will take no longer than 10 minutes to complete.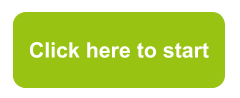 The survey will end on Thursday 4th June 2020 23:59 CEST.
Please note that by clicking on the link, you acknowledge that you will be redirected to an external website that is not managed by Eurail. The data and information obtained from this survey are anonymous and will only be used for this research.
Once the survey is closed, Eurail will send notification to the three winners. They may request a complimentary Interrail Global Pass valid for 7 travel days across 1 month, to be redeemed any time between July 1st 2020 until June 30th 2021. Recipients of the Passes are recommended to follow the travel advice of the authorities of their country of residence and countries they travel to, and can send the request form once they feel safe to travel abroad. 

If you have any questions about the survey, please contact the Eurail team at research@eurail.com.