Questo
Lose yourself again and again in our city exploration games!
Explore with Questo and save 25%, exclusive to ESNcard holders. 
Questo is a platform for city exploration games created for and by locals. Explore destinations by playing quests and solving challenges in order to discover new places and new stories.
Hear tales, accounts, and legends of the people behind a city. Walk, cycle or scoot through a blend of hidden gems, landmarks, and important locations. Become a character within a fictional storyline and share their ultimate mission. As you explore the city, you will encounter challenges through the app. Solve them to unlock new places and stories. The challenges are puzzles, brainteasers, and riddles that are solvable by using your wits and your surroundings.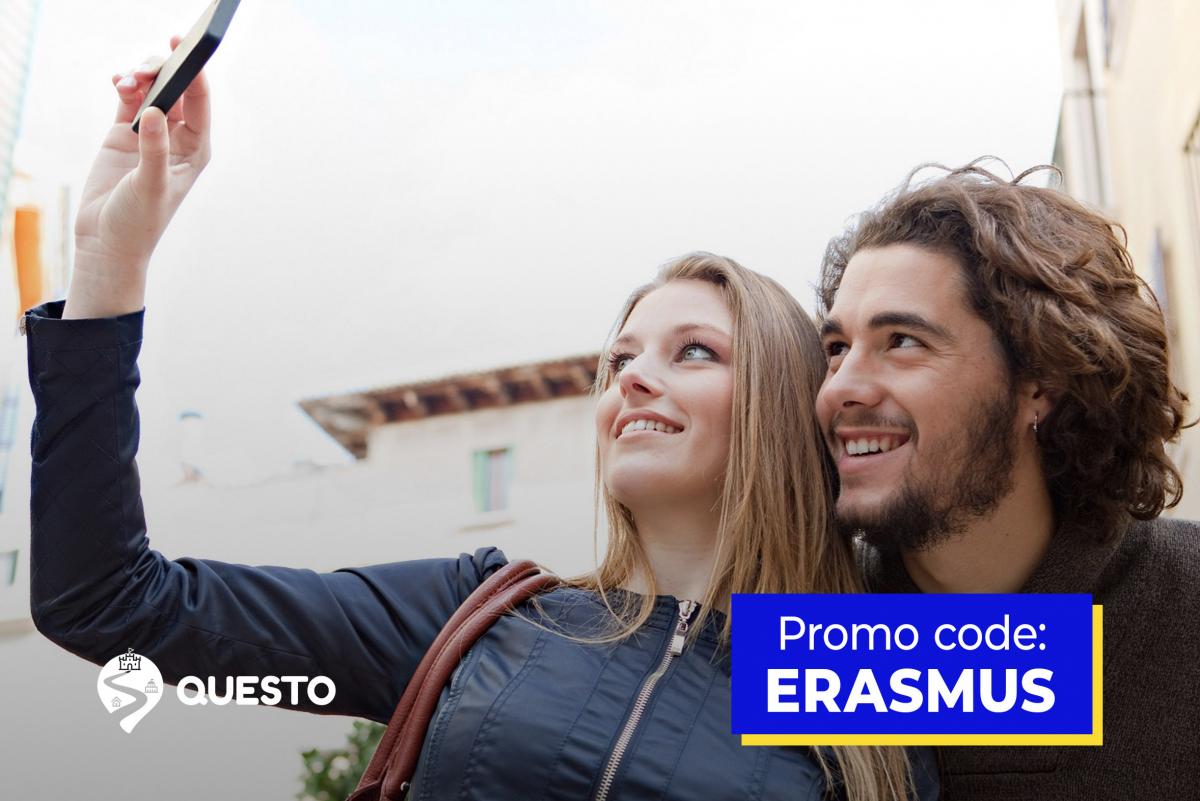 Highlights:
With Questo you can:
Explore a city (new or old) at your own pace, with the flexibility to decide when and where to pause if you want to step off the beaten path.
Play with your friends as a small group or explore alone - no joining a large tour group!
Solve challenges and unlock great stories.
Immerse yourself in a fictional narrative in-game.
List of Destinations:
More than 120 cities worldwide
Steps to receive the ESNcard discount on city exploration games: 
1- Find your city via Questoapp.com
2- Choose your game and click on "buy now" 
3- Enter the promo code for the UK and Ireland: ESNUKI
    For the rest of Europe, promocode is: ERASMUS 
4- Follow the instructions in your email to access the game and start exploring
If you have already downloaded the app, be sure to use the same email address you have connected to the app.
The game will be waiting in the Questo app. You will receive instructions on how to access your game via email.